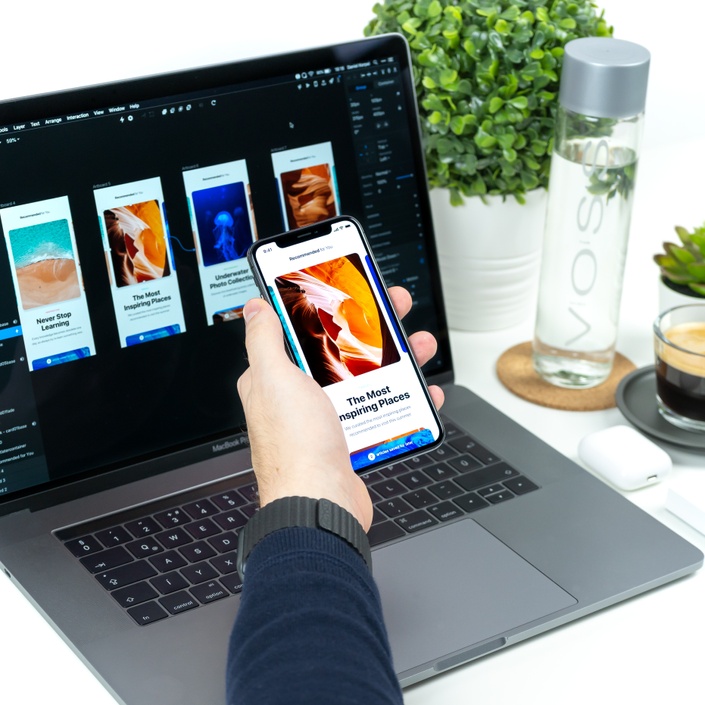 How to Become A Product / UX Designer and Get Paid Doing It
In this course you'll get in depth learning about UX Design which also includes, resources and the best practices and methods used by today's professionals
Thank you so much for reaching out to learn more about the UX Design Masterclass for Beginners

I'd love to have you join this course.
I've been working with UX Designers closely to understand what they truly need. I've even had the pleasure of surveying over 120+ Beginners and UX Designers over the past 24 months to know what are the essentials needed to have a successful course.

So far the results have been amazing and I've had a truly great time reading through the in depth responses and breaking down a powerful outline to really teach you what you'll need to learn as a UX Designer.

Here's a few of the things you'll end up with:
A powerful skill that so many people are yearning for and is relevant in multiple industries so you're guaranteed to find work. This will help to build your confidence so you can go out into the marketplace.
This skill can earn you over £250+ a day as a self employed contractor
You can earn over £30k+ as a beginner
If you are thinking of starting your own agency you can land £10,000+ contracts to do UX Consulting. LArger agencies earn millions using the principles you'll learn in this course.
Authority in your field. I have a process for using social media and video to help you establish yourself as someone who understands UX Design tools and principles.
Go from beginner to hired UX Designer.
Here's the outline:
What Is UX Design?
User Personas, Empathy Mapping
User Interface (UI) Design, Interaction Design and Information Architecture
Working With Agile Design Team & Running A Design Sprint
Rapid Wireframing and Prototyping
Usability Testing and User Research
Understanding Data
Here's how it will work:
The System: Delivered over 7 weeks via 60 - 120 minute pre recorded trainings.You can watch these trainings at anytime day or night. Work through them fast or take your time and absorb it all.
The Support: You'll have access to me 5 days a week where I can help you through this training on anything you are working on inside a private Facebook Group. There will be other members in that group also who can help to answer the questions that you have. So we expect you to give back and share what you are learning and any great resources you find online also.
Resources: You'll get access to over 100+ links to the best UX Design resources online. I'll also add in templates, sketch files, excel spreadsheets, pdf resources and workshop material for you to use to.
For this UX Design Masterclass Training you also get over £3000 in free Bonuses
BONUS #1: Linkedin Training for UX Designers (£1500)
Ever wondered how to use linkedin to market yourself and get your skills known to the right people? In this training I breakdown exactly what I've used to get seen and get work from some amazing clients. Over time if you use this framework correctly recruiters will start to reach out to you.
BONUS #2: 7 Pillars of Marketing for UX Designers (£2500)
I'll share with you the strategies you can use as a designer to set yourself up as an authority and share what you know online. These are the exact strategies many of the biggest influencers, public speakers and entrepreneurs use to grow their personal brands and make millions doing so.
______
I can't wait to have you learn this skill that has positively changed everything in my life over the past 8+ years. Normally I wouldn't get the time to share all this information in such a concise and structured manner but I've taken the time out to make sure it's organised in a way that gets you real results.
Now I'm sure you have a couple of questions for me before joining.
As a beginner, how can I get a job at the end?
I can't guarantee that you will get a job or land clients as that depends on the work you put it. But I'll share with you the exact strategies I've used to help me grow my own business and get to work with some amazing clients all over the world.
With these blueprints, frameworks and resources that have helped me become and Designer and Highly Paid Consultant you'll cut years off your learning curve. I believe that you can become a UX Designer also as I've seen people get into the industry from so many different backgrounds and skill levels and go on to work with some amazing clients.
Do I need a background in tech?
You don't need a college degree or previous work experience that is related to design or tech in order to be successful on the course or land a job. The course has been built to take you from beginner to job-ready. A study by job board Indeed found that 84% of employers think bootcamp grads are 'more prepared' or 'just as prepared' to be high performers as degree holders. (Indeed)

Is there a guarantee?

I've been doing this for almost 10 years now and I've worked with many young designers also. As a result my reputation is on the line. That being said you'll get a 60 day money back guarantee if you are not happy with the content and feel that it's not right for you.
What's this all gonna cost me?
In the future I'll probably charge £2500 for this training but because you'll be a Case Study member you'll only need to pay £799.
Once you get hired or work with your first client freelancing you'll be able to make the money back very quickly.
Can I study this while I'm working?
You can study part-time alongside your job with an average of a couple hours per week to finish the course in 7 weeks, which is the maximum course length. You can also complete the course faster than this by committing more than hours per week to the coursework.
OK, so how do I get started?
Click the BLUE button to "Enroll in Course" and you can get started on your Journey to become a UX Design professional.
With Love and a lot of excitement for you,
Laith Wallace,
UX Design Consultant + Award Winning Designer
P.S. If you're on the fence
Don't make a decision now and put the training to the test.
As a result I've put together a SHORT COURSE and you can get started with that here. LINK
But if you choose to follow the training step by step that I've put together I'm confident that you'll feel like your growing in your understanding with this practical and relevant training. Plus I'll be adding new videos every 3-6 months to make sure the training is up to date and relevant.
See what it's like for people to call you a UX Designer, a highly valuable skill in the time we are living in as businesses want to become more customer focused.
If after 60 days it isn't everything I've promised and more, let me know and I'll refund you every penny. I'll even let you attend my live training events online for free so you can see if my in-person training will help you even more.
You're under no obligation to pay if you follow my simple instructions and it doesn't work for you.
So go ahead and Click the button below to get started!
Course Curriculum
Welcome to this Course!
Available in days
days after you enroll
Chapter #2: User Research, Personas & Empathy Mapping
Available in days
days after you enroll
Your Instructor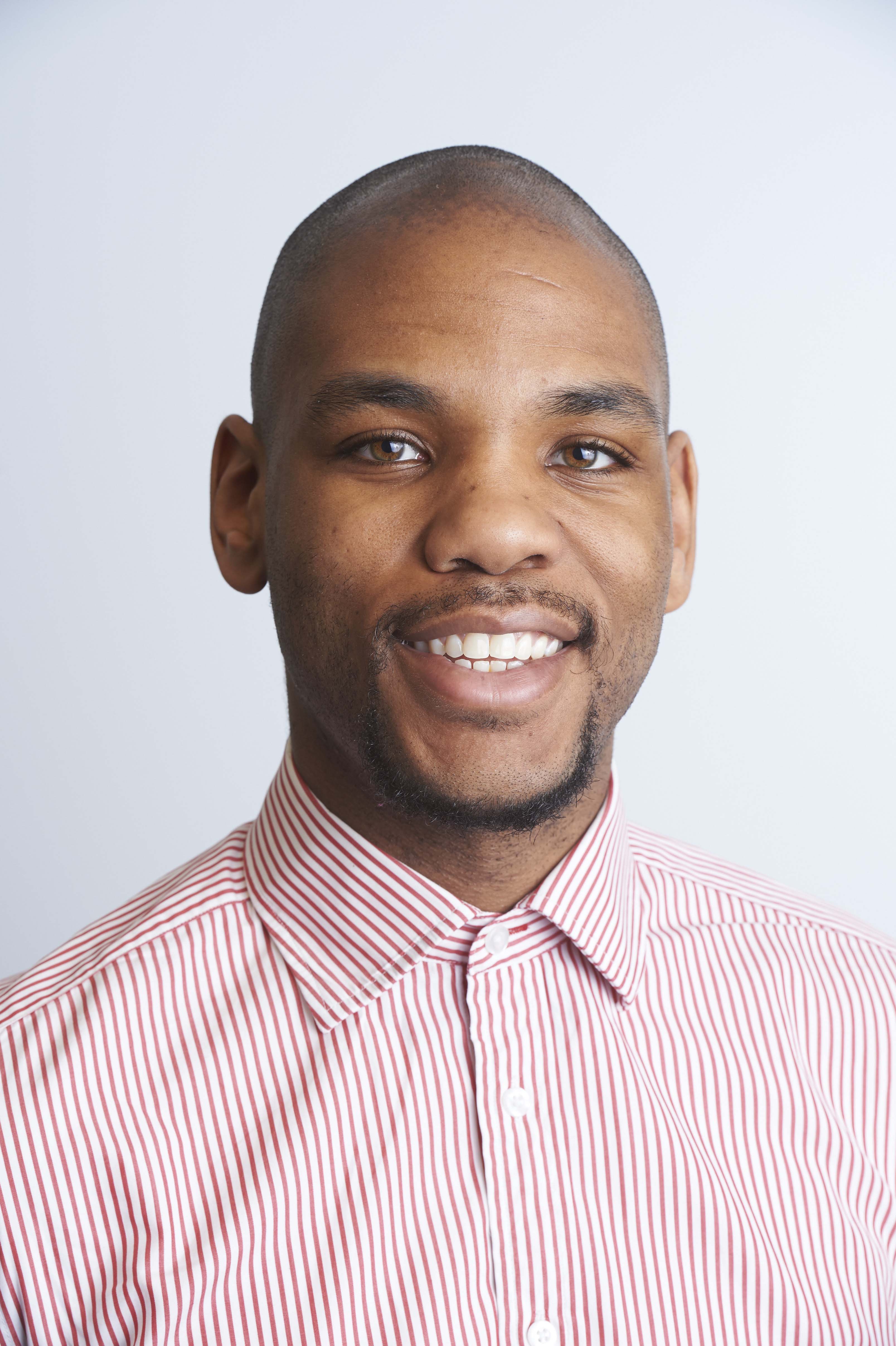 Hi I'm Laith Wallace a Speaker, Coach and UX Design Consultant with almost a decade of experience working with companies in the tech, financial, travel and media industries. I've also had the pleasure of working with Global brands such as Aviva, Orange, Nestle, British Airways, Discovery Networks and Eurosport to name a few.
I specialise in User Experience Design of Digital Apps and regularly teach young people online through my Youtube channel. I'm a strong believer in the power of positive thinking and I've always had a passion for design and self-development.
I taught himself the skills I now possess and use that to impact the lives of many people through my work. I love to spend time with my family and enjoys working with young people and helping people to achieve their dreams and goals through mentorship.
Frequently Asked Questions
When does the course start and finish?
The course starts now and never ends! It is a completely self-paced online course - you decide when you start and when you finish.
How long do I have access to the course?
How does lifetime access sound? After enrolling, you have unlimited access to this course for as long as you like - across any and all devices you own.
What if I am unhappy with the course?
I would never want you to be unhappy! If you are unsatisfied with this course then your feedback is welcome to let me know what I can improve, contact me (Laith Wallace via my email
[email protected]
)
What's the refund policy if I change my mind?
If you start the course but are not completely satisfied, simply cancel within 60 days and receive a full refund. If you enrol and for some reason want to cancel before 60% of the course time has elapsed, you still get a refund of all your money.
How can I get a Job?
Our policies are very transparent and easy to follow. You need to live in or near a city of 200K people, apply to 5 jobs a week, and a few more reasonable requirements. If you choose to go into freelancing then you can get clients online through using various different online marketing channel such as Facebook Ads, Youtube, and Instagram to name a few.
What kind of job can I get after the course?
You will be ready for "Junior UX Designer" or "UX Designer" or "UX/UI designer" (if you choose the UI specialization) roles based on the curriculum. If you have transferable skills from your previous career, you can potentially land a more senior role; your Career Specialist will help you to craft the right story. Many job ads for UX designers ask for 2+ years of experience, but it is often part of their "wishlist" rather than a requirement.
Is UX Design a secure career choice?
According to a recent survey conducted by Adobe, 87% of hiring managers said that getting more UX design talent on board is the number one priority for their organization. In fact, 73% of hiring managers plan to double the number of UX designers in their organization over the next 5 years. See link: https://theblog.adobe.com/hiring-trends-in-ux-design-the-6-things-you-need-to-know-about-techs-fastest-growing-field/
Are there any requirements
You need to have at least a B2 level in written and spoken English, a computer, (Mac or PC ) and an internet connection. Mac is preferred since we teach Sketch which is a Mac-only program. However, the course suggests alternatives and provides resources for PC users. If you are on PC then you can use Adobe XD.
Is the course 100% online?
Yes, the course is entirely online so that you can study flexibly according to your own schedule. You get access to our active student community on Slack + Facebook Group and, after the course, you will have a global network of other ambitious alumni and mentors to support you.
What if I have a question that isn't answered here?
You can email me at (
[email protected]
) or book a call with on Calendly here (https://calendly.com/laithwallace/15mincall?month=2019-06) to get all of your questions answered promptly.





Why become a UX designer?
A creative job you will love
UX is a satisfying job if you are curious about human behaviour and passionate about how design shapes the products and services around you. UX Designer was rated as one of the best 15 jobs in America for 2017.
(CNBC News)

High demand means high pay
Employers struggle to find qualified UX designers and the demand keeps growing. The average Junior UX Designer salary in the United States is $69,489 per year, while Senior UX Designers can earn as much as $119,841.
(Glassdoor Salaries Report, 2018)
As a UX designer, you will have the opportunity to work for startups, agencies, large corporates, on a freelance basis, or even remotely.